The six essential attributes that make a successful recruiter
11 Jan, 2022
3 Minutes
At SEC we've been running training academies as part of our onboarding process for years. Th...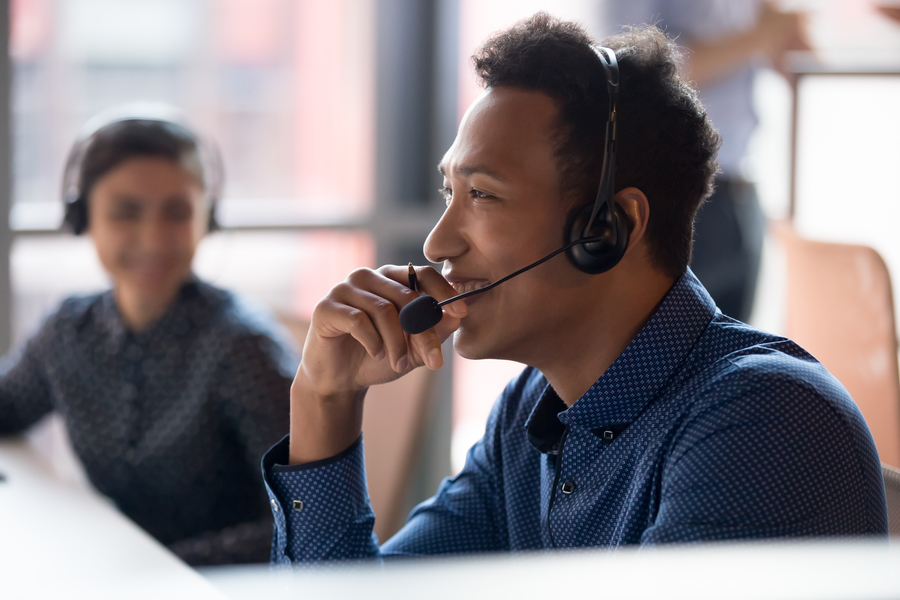 At SEC we've been running training academies as part of our onboarding process for years. They help budding recruiters hone their skills and provide the foundation they need for a successful career in recruitment, and as our academy members join with up to a dozen other junior recruiters, it provides for an excellent learning environment for those that are brand new to the industry.
From the day our academy begins you are trained on every element of the job, in the classroom and at your desk, with everyone from our colleagues, the board and external industry experts getting involved in the initial training and development process. Through this extensive programme we are able to mould raw talent into brilliant recruiters - but if we're not looking for experience, what is it we hire on?
At SEC we tend to look at two elements: skill and will.
When hiring for our academies we like to make sure that applicants have both the soft skills and interpersonal ability to carry out the job well, and the will to succeed and learn. Here are some of the key skills that we look for in our academy joiners. ​
Curiosity
Candidates and hiring managers alike love sharing their goals and expectations with consultants that want to listen and learn. A natural curiosity and eagerness to scratch below the surface of a CV or job spec will help you build meaningful relationships, improve the quality and speed of your work, and create more opportunities for business.
Understanding the importance of asking the right questions at the right time is key, and will eventually lead to you being able to read between the lines of a job spec or CV, and pick up on patterns with particular clients or candidates that will help in your day-to-day work. ​
Diligence
How willing are you to push yourself outside of your comfort zone? This is a crucial factor in the journey to developing as a recruiter, particularly in the early days.
The more you push yourself and the more persistence you demonstrate, the faster you will become comfortable in carrying out the more difficult aspects of the role. Your drive to overcome challenges will gradually help you expand your comfort zone and become a better recruiter. ​
Work Ethic
Everyone says they are a hard worker; on every CV, in every interview. So, if everyone says it, it doesn't differentiate you, no matter how true!
When interviewing we're always looking for examples that demonstrate how you go above and beyond. Recruitment is not always a nine-to-five job, it's highly demanding and requires just as much effort, persistence and hard work six months down the line as it does during your first few weeks.
Thick Skin
As with any sales role, you need to be able to separate the professional from the personal and deal with the rejection as it happens.
Rejection can be disheartening and difficult to deal with, but the best recruiters learn from it and use what they've learnt to inform future decisions. The best recruiters are able to learn from their failures as well as their successes, and are able to see each outcome as an opportunity for development.
​ Intelligence
This doesn't just mean exam results - it's having the ability to look at a situation, work out what's happening and recognise what needs to be done. Having the initiative to take the correct action based on the information available is essential in recruitment, as processes can often require quick and informed decision making.
Consultants at SEC are in control of their own desks, their own processes and their own client relationships, so we always look for people who can work to guidelines, but are also confident working independently and providing the best solution for the requirement at hand. ​
The 'it' Factor
You've got to have something about you! Recruitment isn't just about picking up the phone and asking the right questions, there's a certain je ne sais quoi that great recruiters have. As well as having a great work ethic, understanding of the role and a commercial mindset, we're looking for a great personality fit too.
You'll be responsible for building and maintaining a rapport with our clients and candidates, understanding their personal situations and requirements, and acting on them personably; often something like introducing humour at the right time can be exactly what a situation needs. ​
Someone who can demonstrate all of the above has the attributes of a great recruiter, and the learning and development programme at SEC is able to equip you with the rest.